SouthEastern Solar provides Birmingham, AL and Surrounding Areas with systems that are Affordable, Reliable, Efficient and Quiet; fueled by Free energy from the sun.
Choose your Sector To See How Solar Can Work For You
How Much Solar Power Do I Need?
Using free sunshine to reduce your utility bill is simple and less expensive than you think.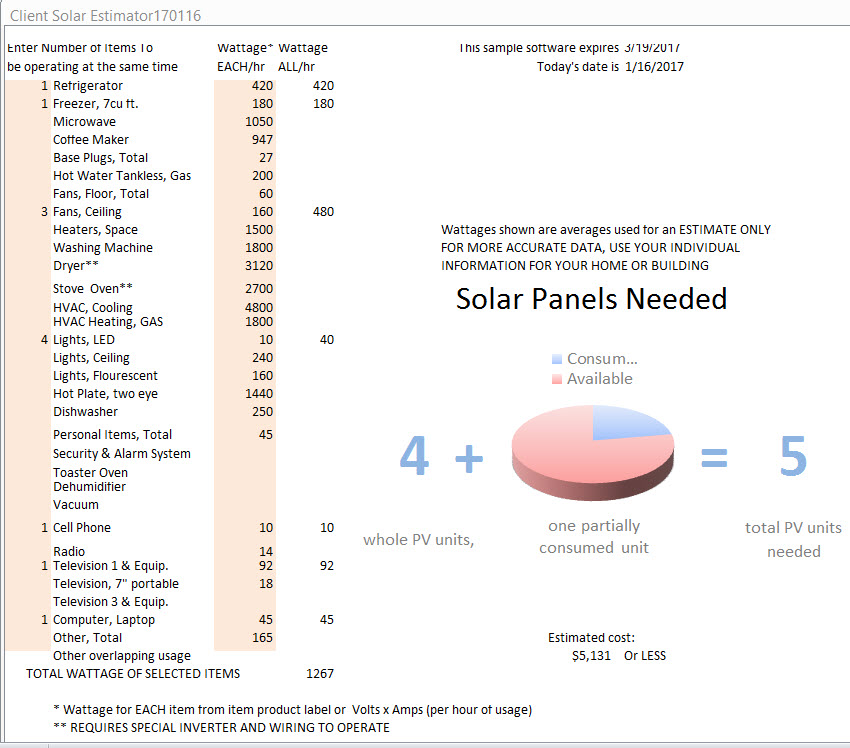 SouthEastern Solar developed the "Solar Estimator" to help you determine the amount of electricity you would need at any ONE time.  Remember that seldom would you ever use everything in your property at the same time.
The estimator comes with generic data for equipment wattage and is going to be different from your items.  You are encouraged to look at the manufacturer's plate on each item of importance and enter that into our form so you can get a more accurate projection.
The estimated cost is almost always going to be more than your actual system will cost; we would rather explain why it costs less.
Every system is different; yours will be designed for your specific roof or property.  Contact us.  We will be glad to send you an Estimator to play with.
From small roofs in urban settings to ground mounts in the country and everything in between, SouthEastern Solar can make it happen for you.
Take the first step by calling SouthEastern Solar at 205-545-8685 for a free solar site evaluation today.  Monday through Friday: 9:00AM-5:00PM; Saturday by Appointment.
Alabama counties serviced by SouthEastern Solar for Residential or Off-Grid installations are:  Bibb, Blount, Jefferson, Shelby, St. Clair, Tuscaloosa and Walker.
Areas serviced for Commercial and Industrial Solar systems are the states of Alabama, Florida Panhandle, Georgia, Mississippi and Tennessee.